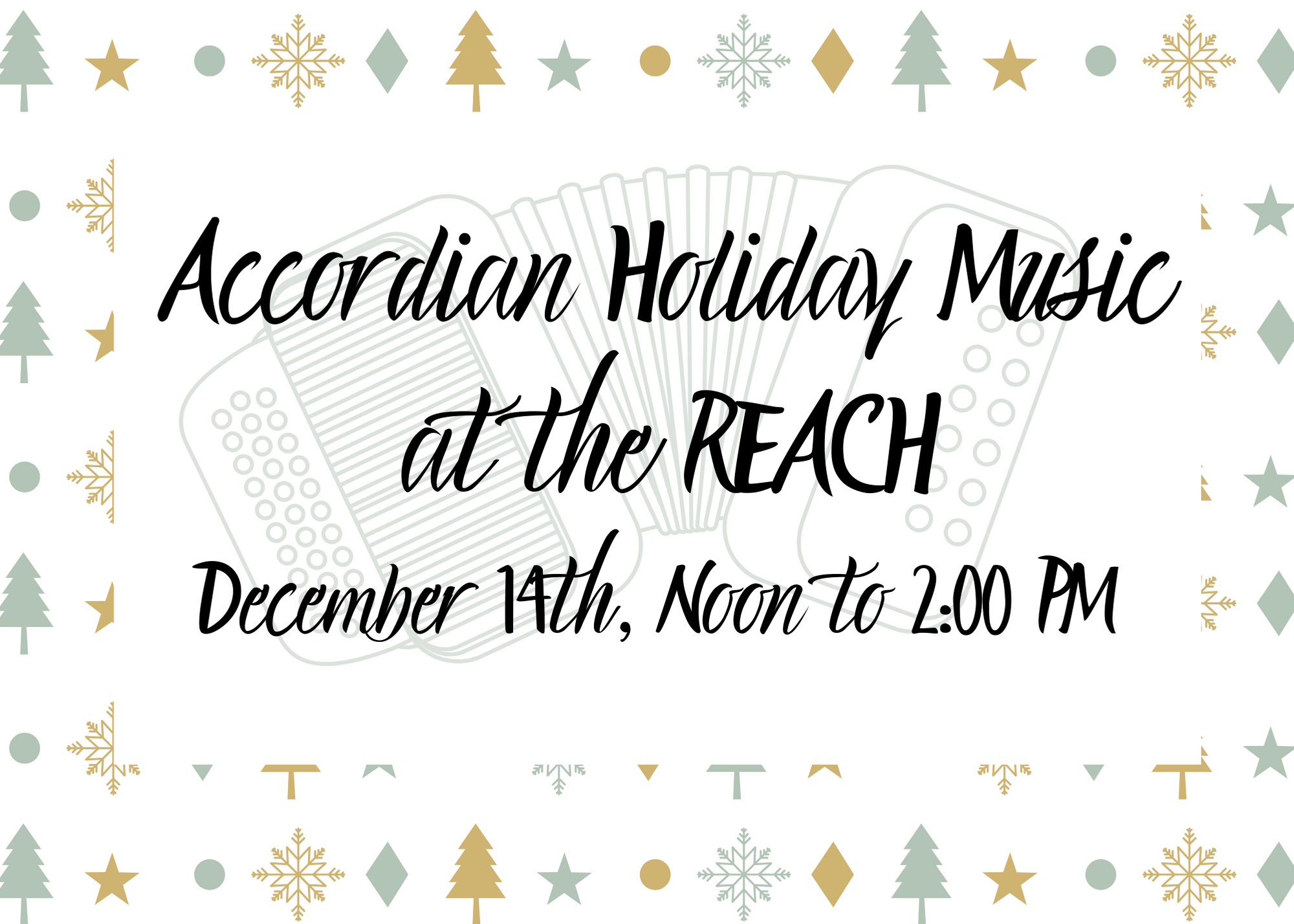 Accordion Music in the Tri-Cities
Sat. December 14 12noon-2pm
What's better than Christmas and Accordions?! Diane Marie and her students will be performing classic holiday tunes at the Museum for your enjoyment Saturday, December 14.
General Admission Rates Apply so REACH Members get in for FREE!
If you're not a member yet, get 10% off when you sign up over the phone at 509.943.4100 or stop by the Museum.