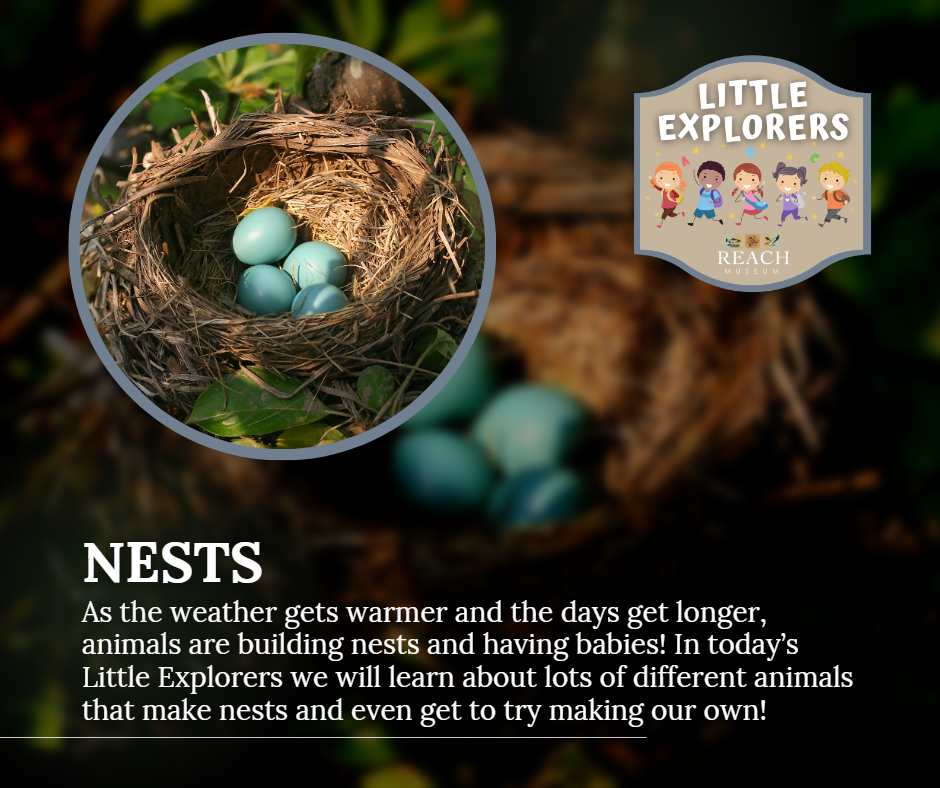 As the weather gets warmer and the days get longer, animals are building nests and having babies!  In today's Little Explorers we will learn about lots of different animals that make nests and even get to try making our own! 
Little Explorers is an interactive hour of learning and fun for preschool-aged children and their caregivers.  It takes place on the 2nd and 4th Thursday of each month from 10am-11am. Each program explores a theme through songs, stories, STEAM activities, outdoor play and exploration!  Participants should be prepared for indoor and outdoor activities, from circle time to short hikes, and more!
Little Explorers programs are free with your regular museum admission.
General Admissions for single-entry visits are as follows:
Adults: $12 per person
Students/Seniors/Military: $6 per person
Children 5 and Under: Free
ASTC/NARM Member: Free