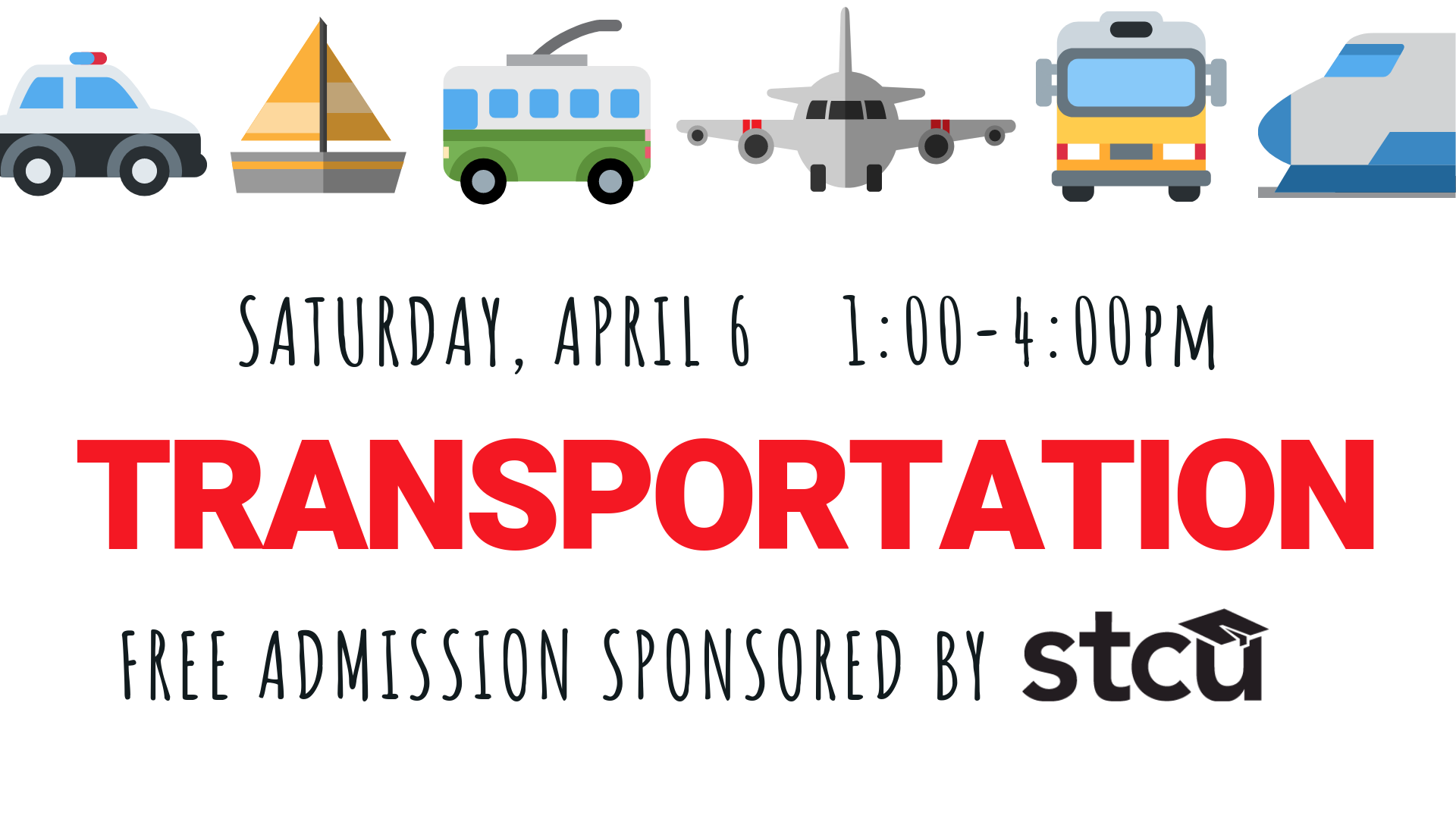 FREE ADMISSION sponsored by STCU from 1-4pm only!
Don't miss out on hands-on activities all about trains, planes, automobiles, and more. Representatives from The Museum of Flight in Seattle are coming as special guests!
Other Vendors include:
Ben Franklin Transit
Save the Old NAS Pasco Control Tower
Tesla Owners of the Pacific Northwest
Wheelhouse Community Bike Shop
Operation Lifesaver
Pacific Northwest National Laboratory – PNNL
Futurewise
Mid-Columbia Electric Vehicle Association
20's Plenty for Us
A Stroke of Genius
Frost Me Sweet Mobile Cupcakes
All ages welcome!