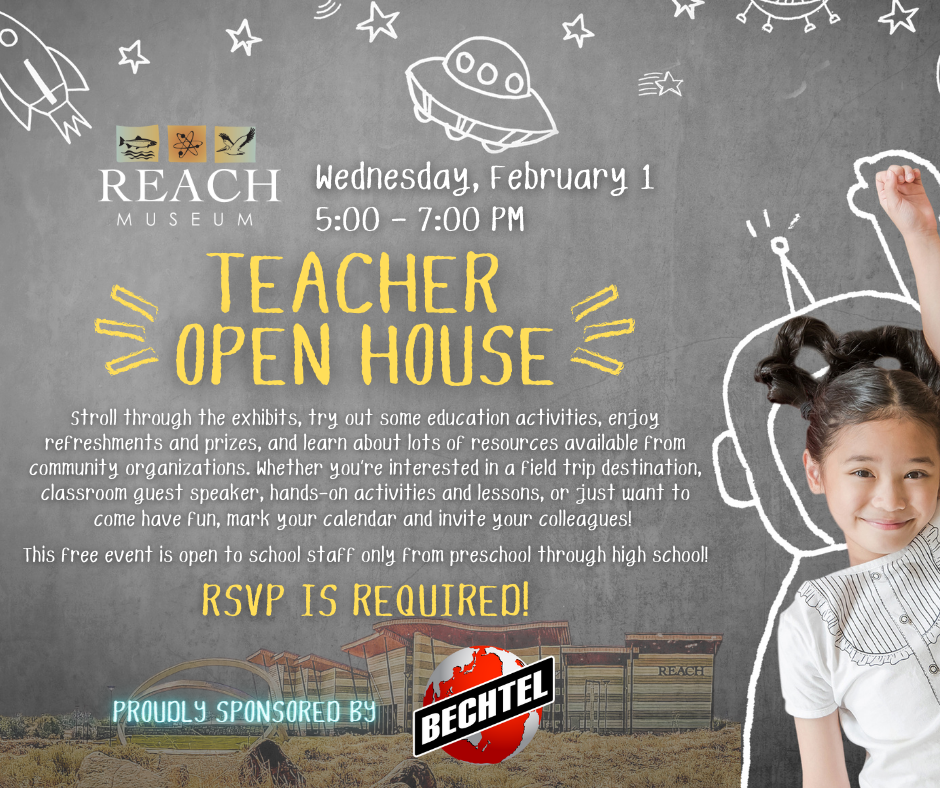 Teachers, administrators, and school staff: you are invited to the Teacher Open House at the REACH Museum on Wednesday, February 1 5:00 – 7:00 pm.  Stroll through the exhibits, try out some education activities, enjoy refreshments and prizes, and learn about lots of resources available from community organizations. Whether you're interested in a field trip destination, classroom guest speaker, hands-on activities and lessons, or just want to come have fun, mark your calendar and invite your colleagues! 
This free event is open to school staff only from preschool through high school, RSVP required – please click HERE to register!
A special Thank You to Bechtel for sponsoring this event!
Below is the list of participating organizations that will be on-site at the Open House: