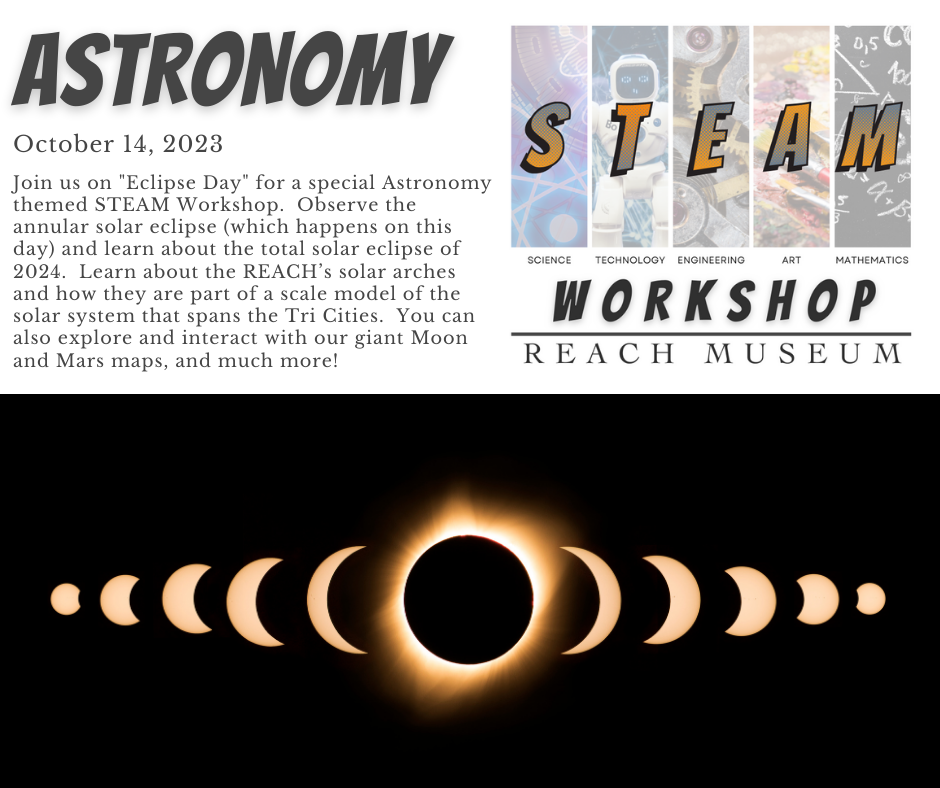 Join us on "Eclipse Day" for a special Astronomy themed STEAM Workshop.  Observe the annular solar eclipse (which happens on this day) and learn about the total solar eclipse of 2024.  Learn about the REACH's solar arches and how they are part of a scale model of the solar system that spans the Tri Cities.  You can also explore and interact with our giant Moon and Mars maps, and much more! 
STEAM is always from 10-noon and should include the following (or something like it):
STEAM Workshops are drop-in, family-friendly events that explore themes in Science, Technology, Engineering, Art, and Math (STEAM) and are free with your regular museum admission.  See 
visitthereach.us/plan-your-visit/
 for more information about hours and admissions.