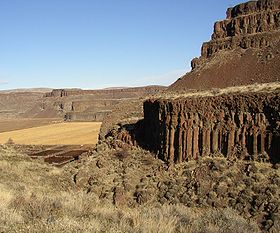 Explore the Southern Cheney-Palouse Scabland Tract of the Lower Snake River Area with Ice Age Floods expert, Gary Kleinknecht. On this trip you will see Old Maid Coulee, Staircase Rapids, Palouse Falls, Devil's Canyon, and so much more!
Remember to meet at the REACH Museum. Transportation during the tour will be provided. Don't worry about packing your lunch. Local restaurant, Fat Olives will have a lunch for all participants.
Cost: $108.57 per person
To register please contact Sara at (509)943-4100 ext. 108 or sarac@visitthereach.org.