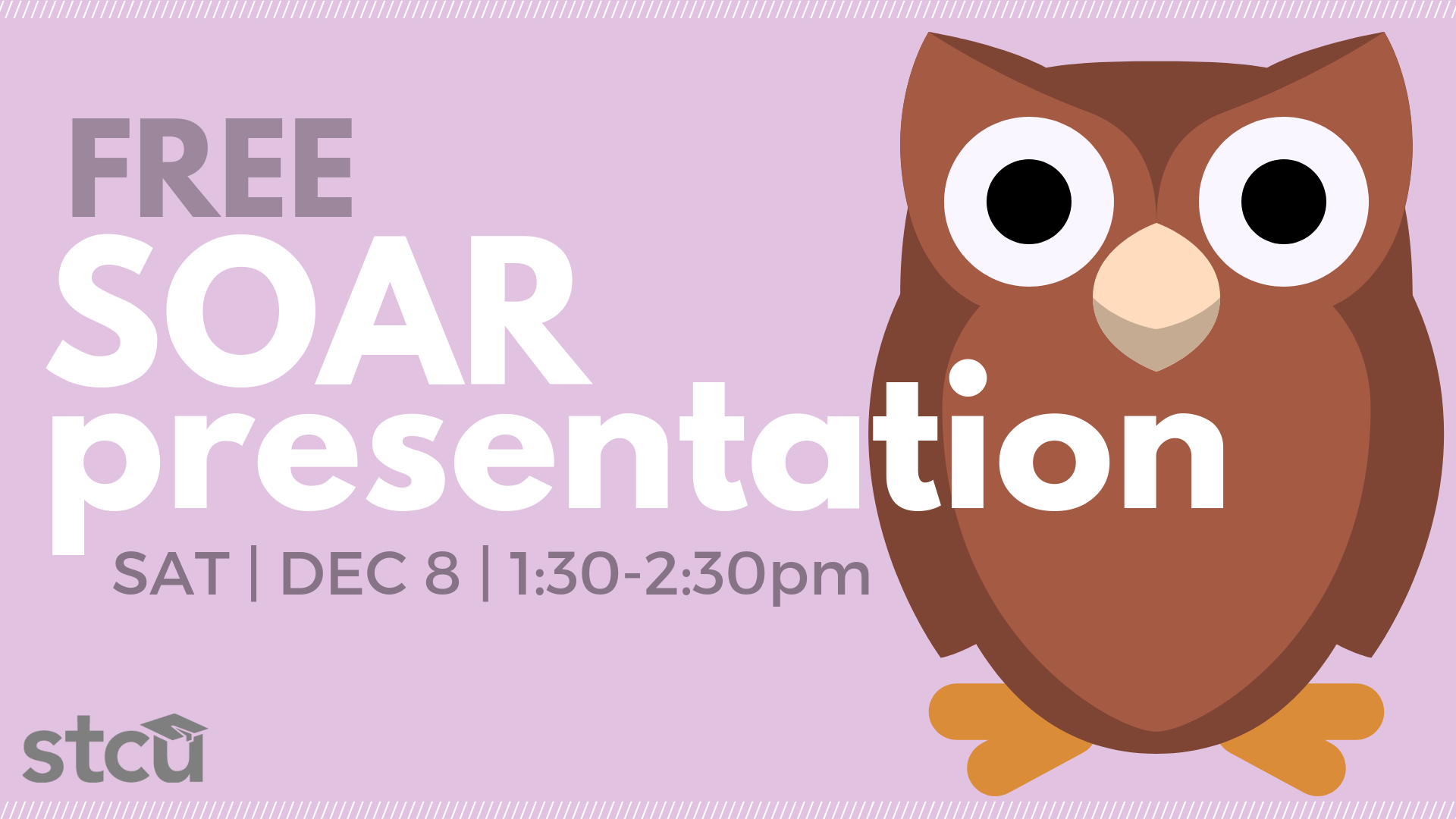 MEET LIVE OWLS!
Thanks STCU for sponsoring admission to this wonderful event!
Doris Mager, founder of Save Our American Raptors (SOAR), will be at the REACH to talk about her years of experience in raptor rehabilitation with her two LIVE owls.
Remember to bring some extra cash to purchase Birds of Prey swag and take a photo holding E.T. the Great Horned Owl!