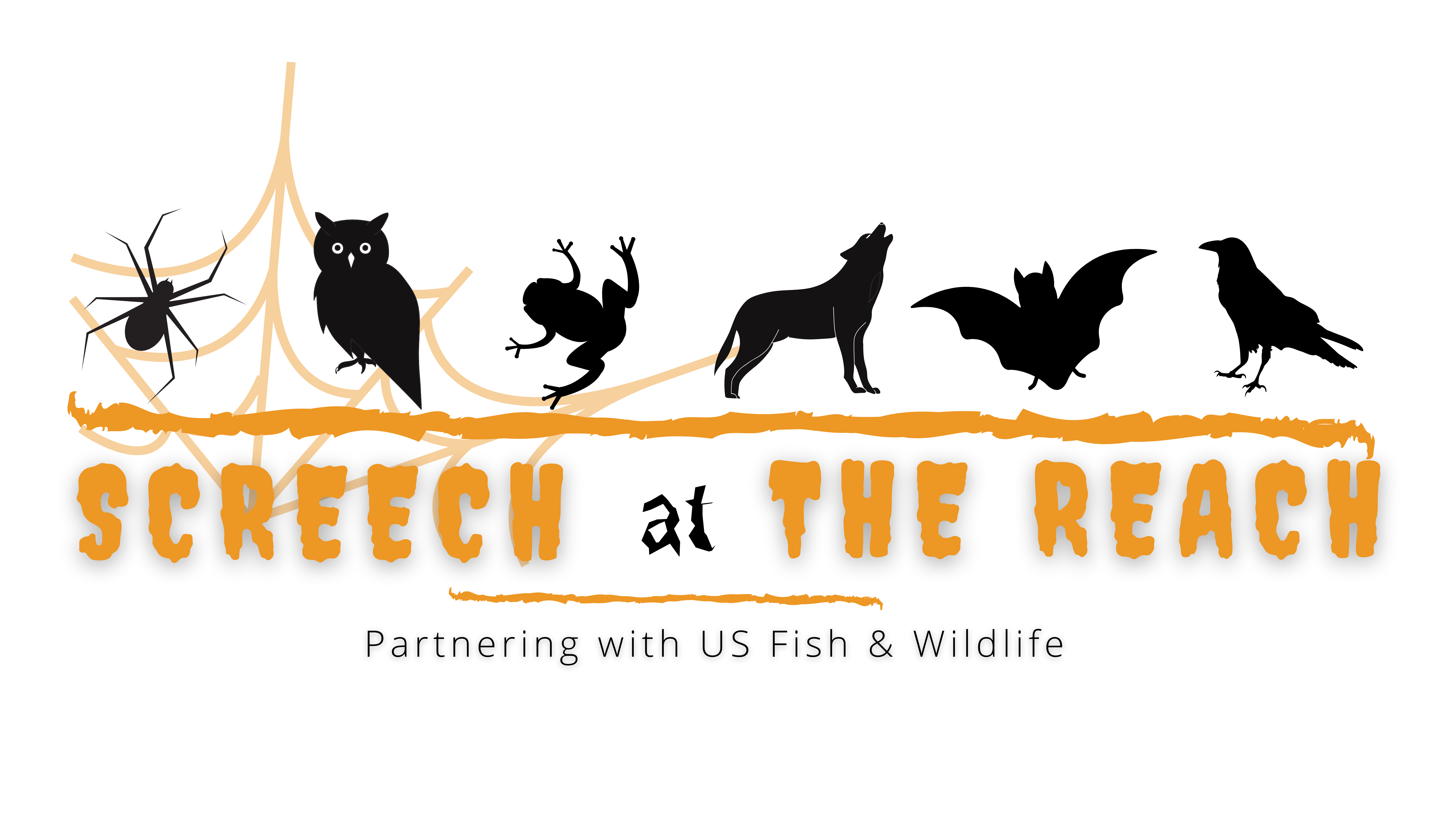 Screech at the REACH is our unique tradition for the Halloween season. Since 2014, the REACH has partnered with U.S. Fish & Wildlife Service to celebrate National Wildlife Refuge Week in October with this fun community event. Expect to find a new appreciation for the myths and truths about local Halloween creatures that surround the Mid-Columbia region: spiders, owls, ravens, toads, bats, wolves…and more! 
 Our REACH education staff has made some fun changes for Screech at the REACH 2021.  This year's event, held on October 29th from 3pm-6pm, will be held, "trick or treat" style, outdoors on the REACH grounds featuring stations hosted by a variety of  local community organizations with "special animal guests", take-home activities, and much more!  Attendees will receive an event map and a Screech tote bag that they can bring with them as they search for each station.  While this is a food (and candy) free event, participants will be able to fill their bags with fun educational items and take-home activities as they walk around the REACH grounds.  Costumes of your favorite Hanford Reach creatures are highly encouraged! 
General Admission if you are not a REACH Member!