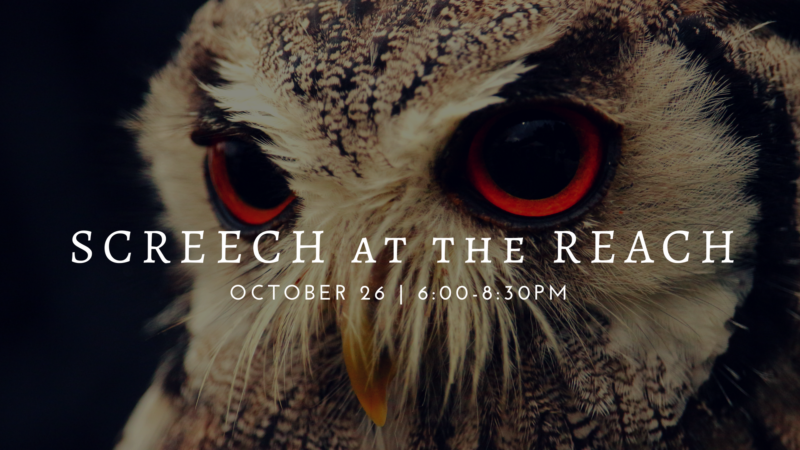 IT'S BACK!
Screech at the REACH is an annual US Fish and Wildlife event held at the REACH Museum, that introduces nocturnal animals and traditional creepy crawlies to attendees in a safe, learning environment.
LIVE ANIMALS
Expect to see an assortment of bugs and snakes from the Bug Guru, Dale Jansons, live lamprey brought by representatives from the Pacific Lamprey Project, and live owls coming from Blue Mountain Wildlife in Pendleton, OR.
Other vendors include:
Tri-Cities Astronomy Club
A Stroke of Genius Facepainting
Special thanks to partner US Fish & Wildlife for providing skulls, pelts, and owl pellets for dissection!
Feel free to come dressed in your Halloween costume but remember to wear comfortable shoes for the REACH Night Hike.
No candy will be distributed this evening but there will be insect tasting! Anyone hungry for some crickets?
Admission
Adults: $10
Students/Seniors: $6
Children 5 and under: Free
REACH Members: By Donation
Bring an item for the 2nd Harvest Canned Food Drive and get $1 off admission (Example: two items = two $1 off, two separate admissions)!