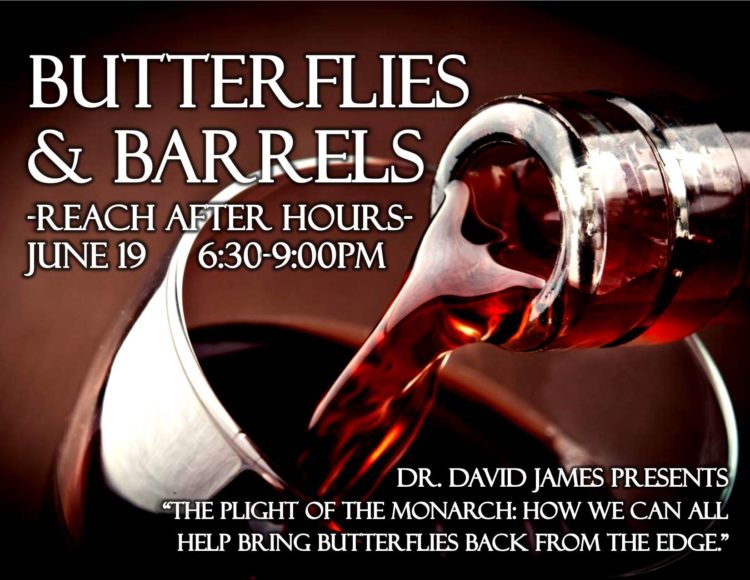 BUTTERFLIES & BARRELS
Doors open at 6:30pm for this ADULTS ONLY educational event.
Dr. David James will present "The Plight of the Monarch: How we can all help bring butterflies back from the edge." Dr. James is the author of, Life Histories of Cascadia Butterflies which Sir David Attenborough, commented "Magisterial!"
Stay after the discussion for Social Hour filled with crafts, music, and adult beverages from Columbia Gorge Winery, and Klikitat Canyon Winery.
Purchase your tickets at the door.
Pricing
Dry Tickets (Those not imbibing adult beverages) and REACH Members: $10 per person
Non-Member Tickets: $16 per person
Remember to bring your Photo ID.
For more information please contact Sara at (509)943-4100 ext. 108 or sarac@visitthereach.org.