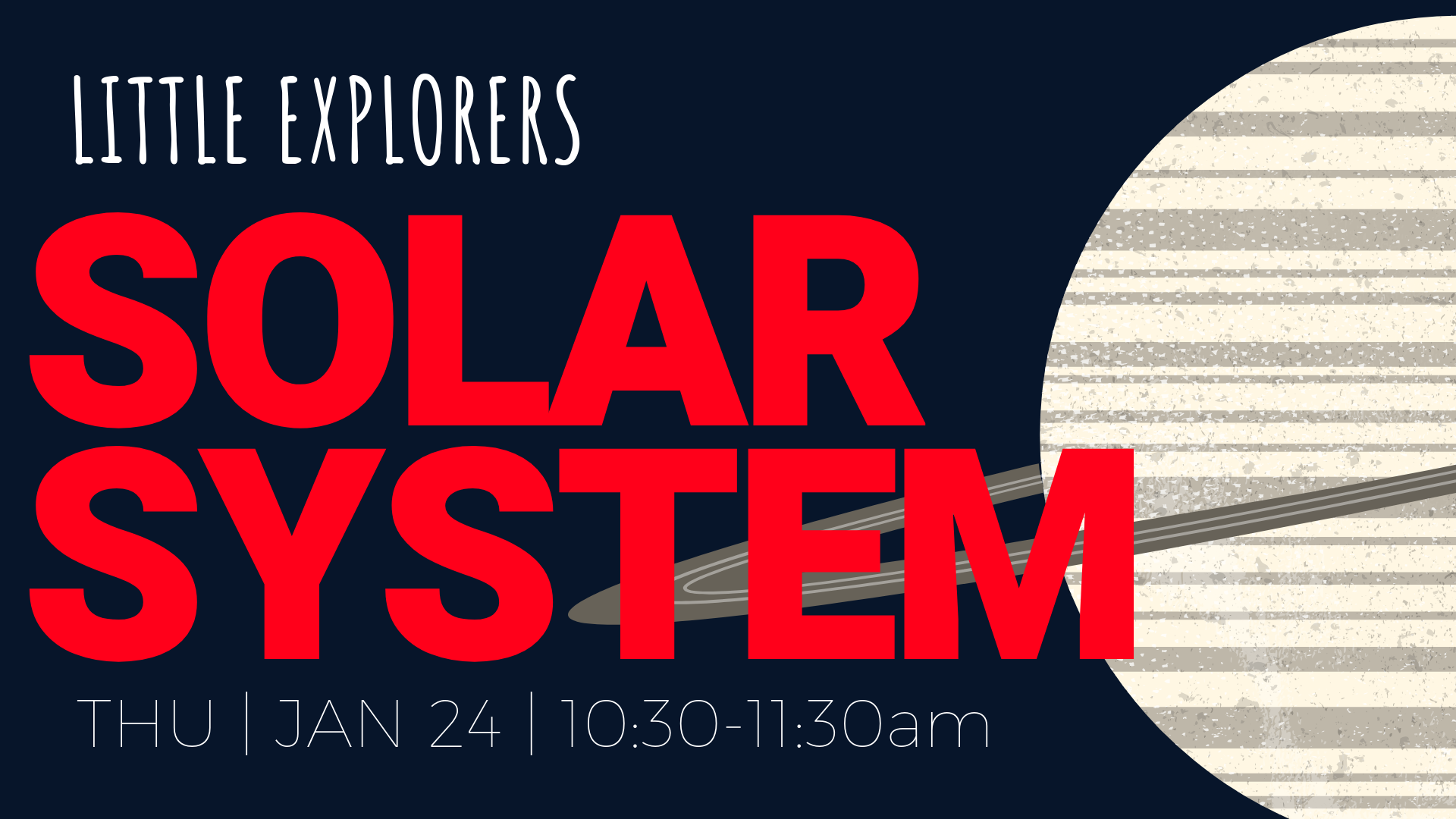 JOIN THE FUN!
This story time is going to be out of this world! Find your home in the solar system and take a tour of the planets and stars. There will also be fun indoor/outdoor activities and a chance to explore the Museum.
Recommended for Ages 3-5. All ages are welcome!
Admission is $10/family (up to 4 people) and $2 for each additional child.