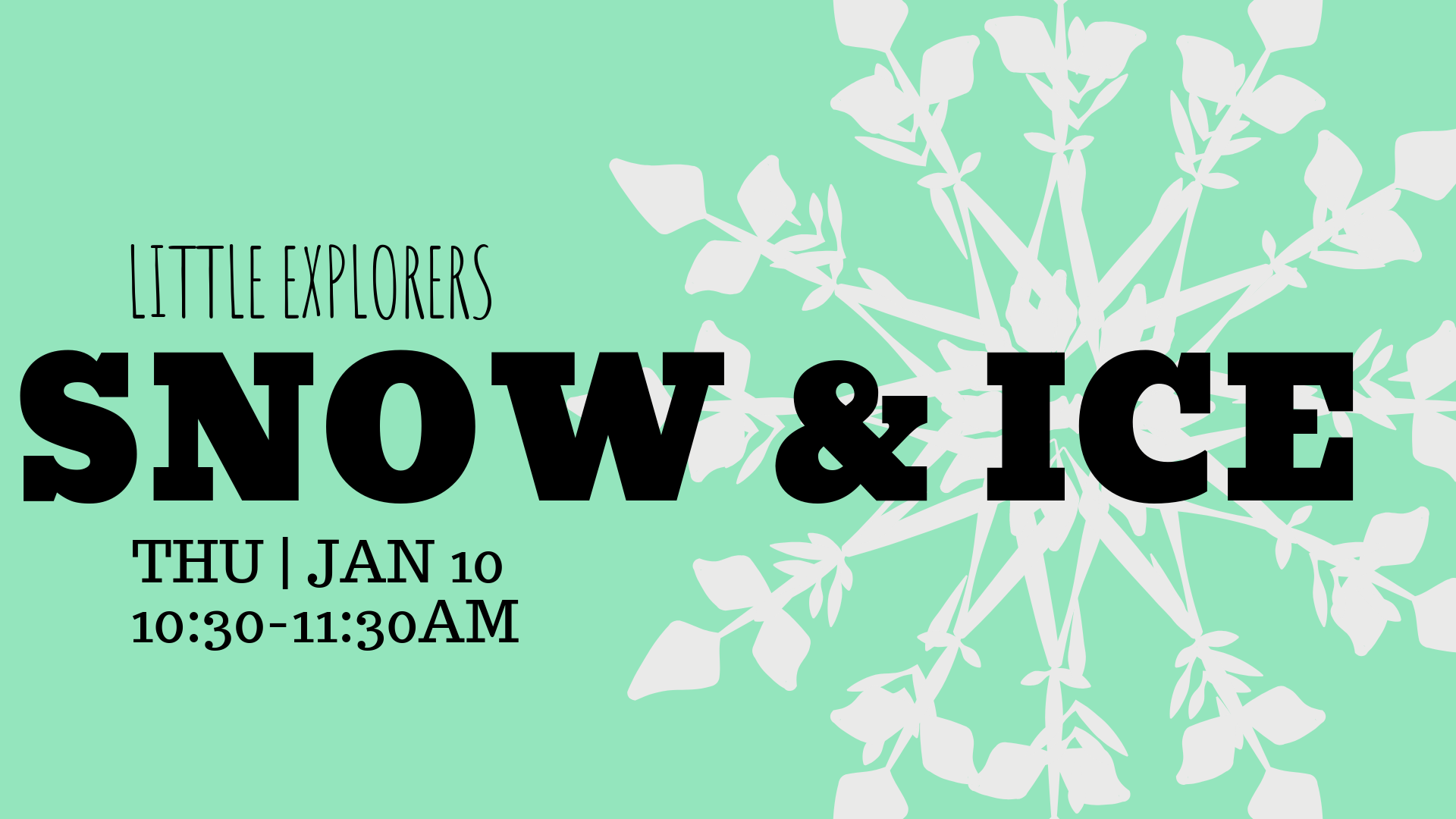 JOIN IN THE FUN!
Come and learn about the properties of snow and ice. Discover how snow is formed, how ice melts and how animals stay warm in the winter. There will be a story time, fun indoor/outdoor activities and a chance to explore the Museum.
Recommended for ages 3-5. All ages are welcome!
Admission is $10/family (up to 4 people) and $2 for each additional child.