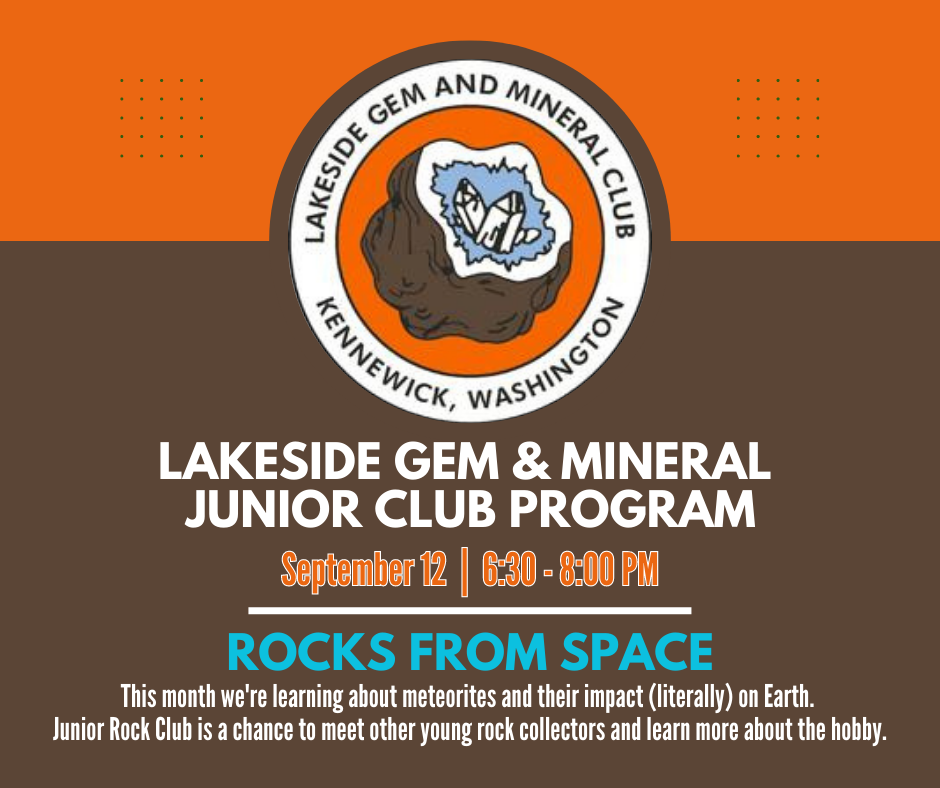 Junior Rock Club Meeting
Rocks from Space
Children ages 8 to 16 are invited, along with a parent or guardian, to Lakeside Gem & Mineral Club's Junior Club program on September 12 6:30-8:00 pm at the REACH Museum.
This month we're learning about meteorites and their impact (literally) on Earth.
Junior Rock Club is a chance to meet other young rock collectors and learn more about the hobby. Meetings are every second Tuesday of the month at 6:30 pm at the REACH Museum.
Learn more at www.lakesidegemandmineralclub.com.