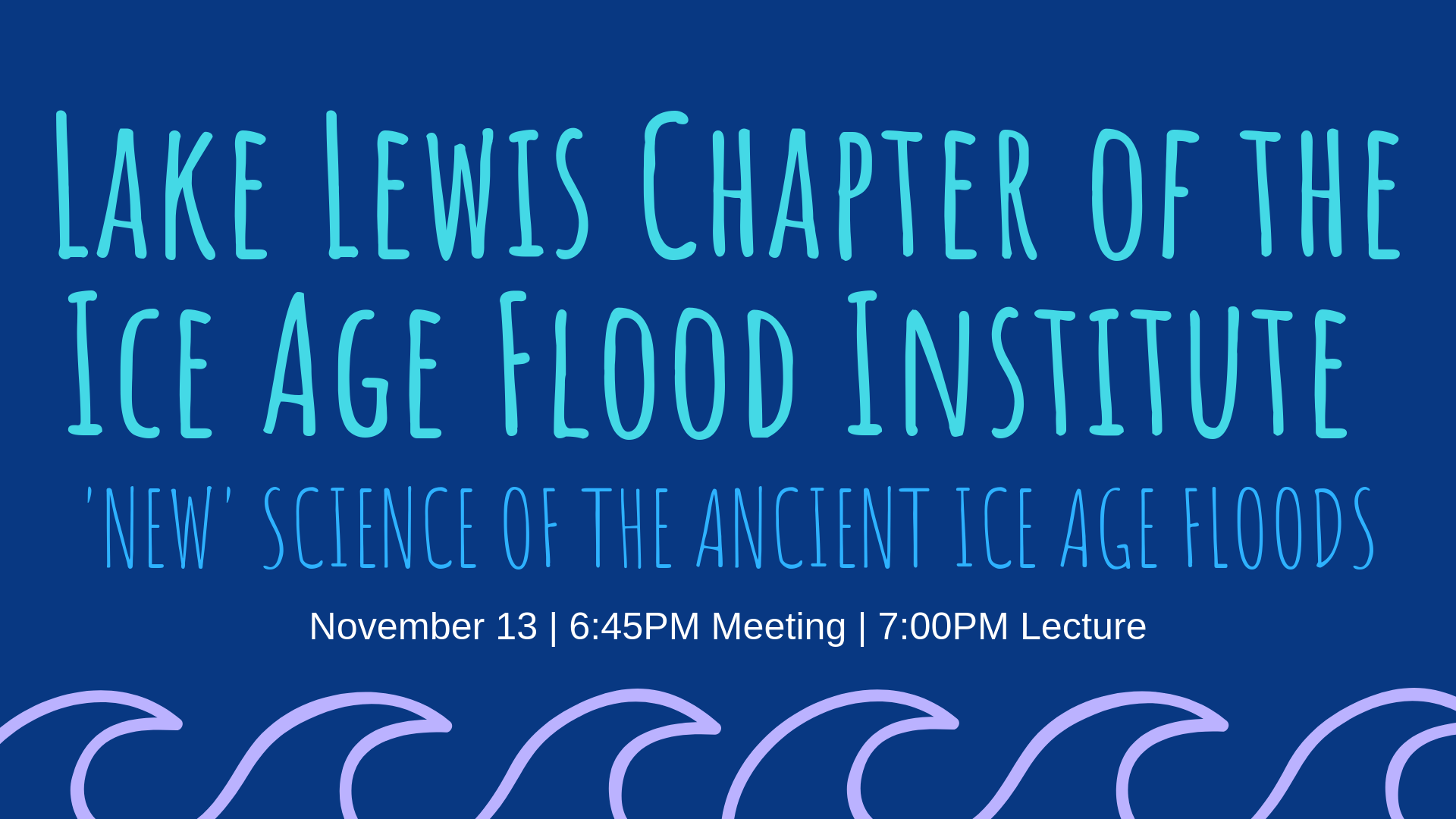 FREE EVENT!
Wenatchee Valley geology professor discusses the 'new' science of the ancient Ice Age Floods and what new secrets present day science can reveal about the massive floods.
It has been almost a century (1923) since J Harlen Bretz first proposed, to a host of skeptics, that gigantic floods of catastrophic proportions carved out the Channeled Scablands of eastern Washington. Shortly thereafter (1940), Jack Pardee showed that glacial Lake Missoula was the obvious source of the floodwater. Given how those ideas are now accepted and backed up by convincing evidence, why do scientists continue to study the giant floods and their effects on our landscapes? What controversies remain?
Dr. Ralph Dawes, geology instructor at Wenatchee Valley College, will answer these questions when he speaks to the Lake Lewis Chapter of the Ice Age Floods Institute on Tuesday, November 13th at the REACH. Dr. Dawes has met several of the leading ice age floods researchers, gone with them on Channeled Scablands field trips, corresponded with them, and read the latest published papers, to stay abreast of the current state of the science and where the experts see it going.
Yes, we know that the Channeled Scablands were eroded by gigantic ice age floods and that much of the landscape we see today is the result of flooding that occurred between 13,000 and 19,000 years ago. But can we get those ages more precisely pinned down? How many ice age floods actually occurred? How big were those floods in terms of rates and volumes of water – were they really the biggest floods ever? There is scattered evidence of much earlier ice age floods, back to a million or more years ago – how much of the Channeled Scablands did those earlier floods erode? When did Grand Coulee, probably the most spectacular feature carved by the floods, finish getting eroded? Were there any other sources of giant ice age floods in the Pacific Northwest besides glacial Lake Missoula? Does the science of such gigantic floods have any useful applications in the present and future of the world we live in?
Bretz's success in showing that catastrophic floods created the Channeled Scablands forced earth scientists to change their fundamental assumptions about rates and scales of changes in the earth. While describing the science since Bretz, Dawes will attempt to show that similar challenges, involving how earth scientists think about rates and scales of change, are still at play in the latest research on giant floods and the Channeled Scablands.