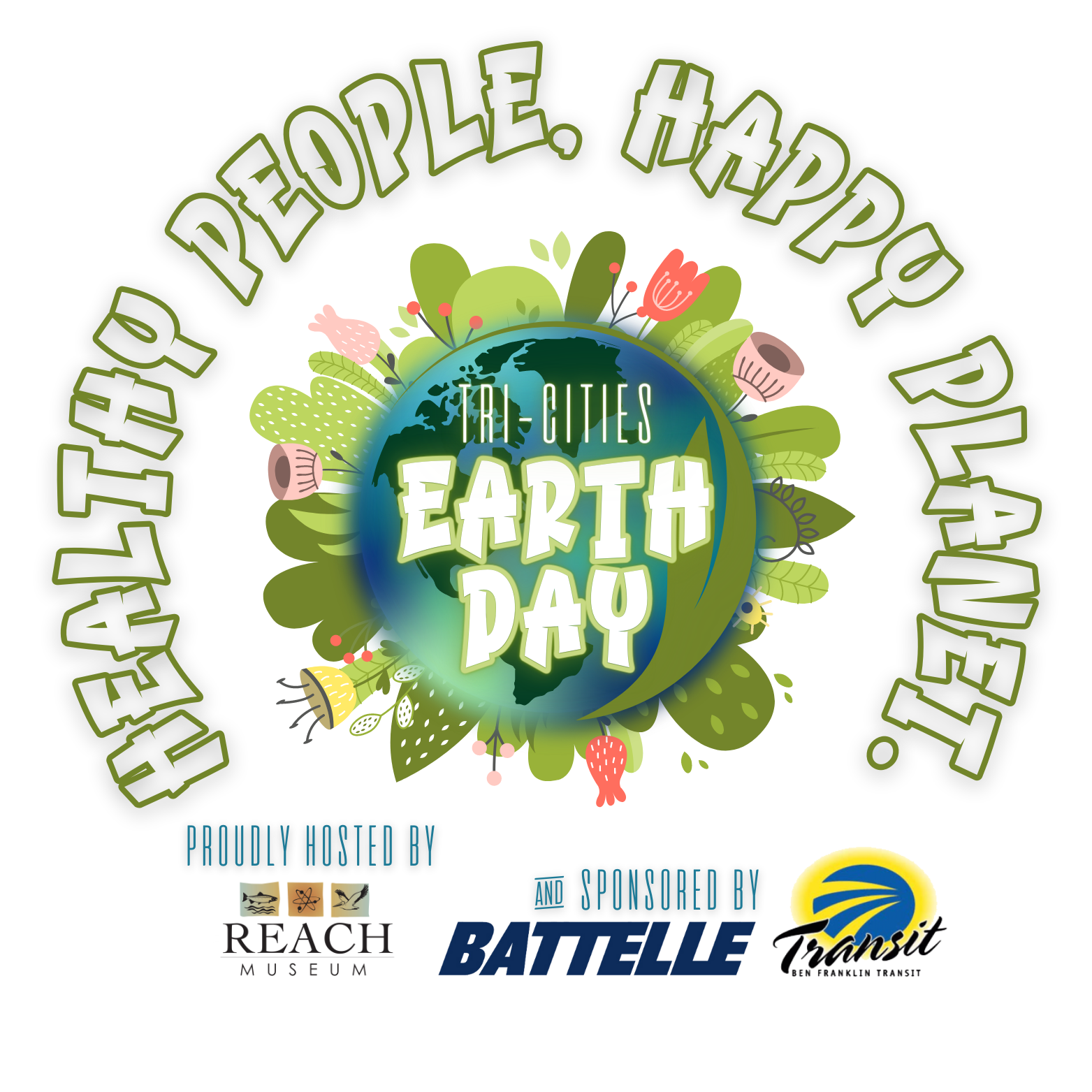 Tri-Cities Citizens' Climate Lobby, Sustainable Tri-Cities, and Ben Franklin Transit are hosting an admission-free Earth Day event at the REACH Museum on April 22nd (10:00 am – 2:00 pm) and the Reach will be open all day for our community's friends and families (10:00 am – 4:30 pm)!
10:00 AM – Information Booths OPEN
LIVE MUSIC:  10:30 – 11:10 AM  Chainsaw and the Fine Particulates (High energy acoustics string band influenced by bluegrass, rock & beyond)
11:00 AM – Poetry Slam
11:00 AM – Food Trucks
LIVE MUSIC:  11:30 – 12:10 PM  Wabi Sabi (Funk fusion)
12:00 PM – Tri-Talks Science Presentations
LIVE MUSIC:  12:30 – 1:10 PM  Amber & John (Acoustic music that anyone and everyone can enjoy)
2:00 PM  – Earth Day Event Closes
REACH Museum is opened until 4:30 PM
Join us as we celebrate Earth Day hosted at the REACH Museum!  Explore environmental solutions and celebrate our relationship with our beautiful planet and how we can work collectively on creating a "happy planet" for years to come!  Enjoy activities and presentations from community organizations, live music, food trucks and an electric vehicle show!
Also featuring our first annual Poetry Slam, sponsored by Urban Poets Society, with a $150 prize awarded to the best original spoken word based on this year's theme, "Healthy People, Happy Planet."  For more information and to submit your work for the Poetry Slam HERE!
HUGE SHOUT OUT  to the EVENT SPONSORS!
Download the flier and please post and share – Earth Day 2023