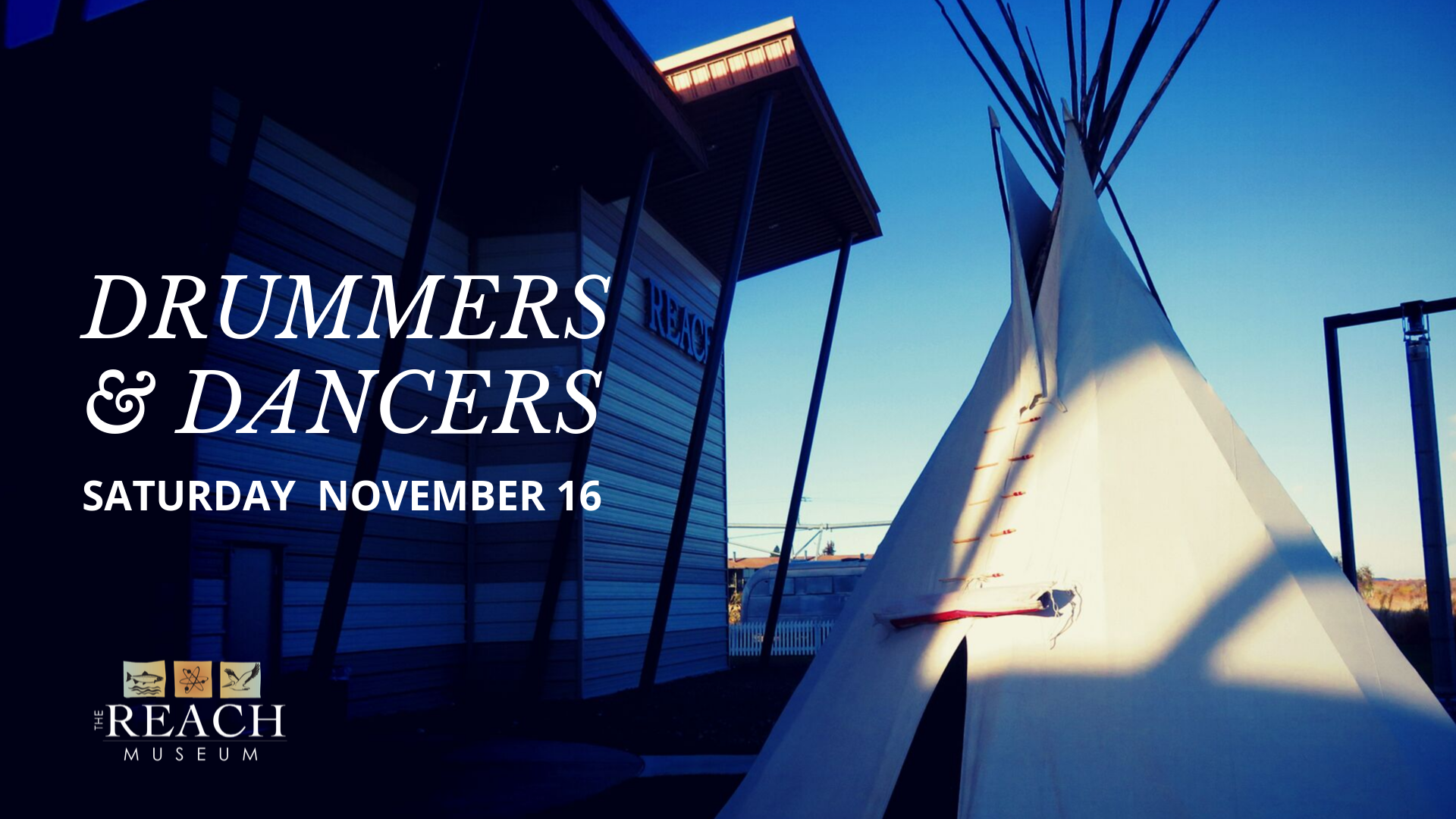 Drummers and Dancers are back for another year at the REACH!
We are honored to have the Nixyáawii Community School Student Dancers and Drummers from Pendleton, Oregon, who share and promote Tribal Heritage, Culture, and Languages, showcase a variety of social dances on Saturday, November 16 from 10:00am-2:00pm.
The first performance will begin at 11:00am and the second performance at 1:00pm. Both will include a Grand Entry, Round Dance, Rabbit Dance, and Owl Dance. There will be opportunities for audience participation throughout the day.
Special thanks to Curtis & Phyllis Bearchum and singers Jess Nowland, Julian Gone, Kelsey Burns, and Wilbur Oatman.