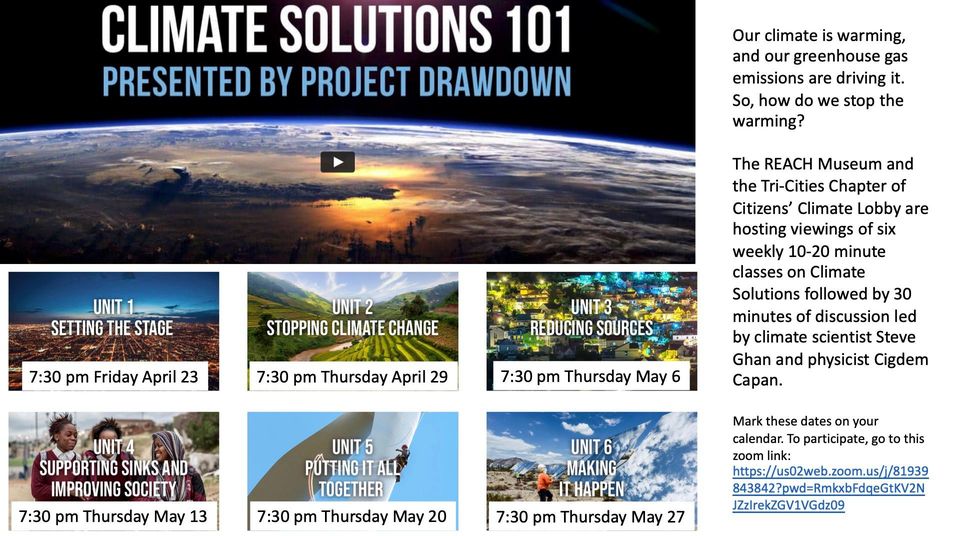 Our climate is warming, and our greenhouse gas emissions are driving it. So, how do we stop the warming?
The REACH Museum and the Tri-Cities Chapter of Citizens' Climate Lobby are hosting online viewings via Zoom of six weekly 10-20 minute classes on Climate Solutions followed by 30 minutes of discussion led by climate scientist Steve Ghan and physicist Cigdem Capan.
Today's topic will focus on Putting It All Together.