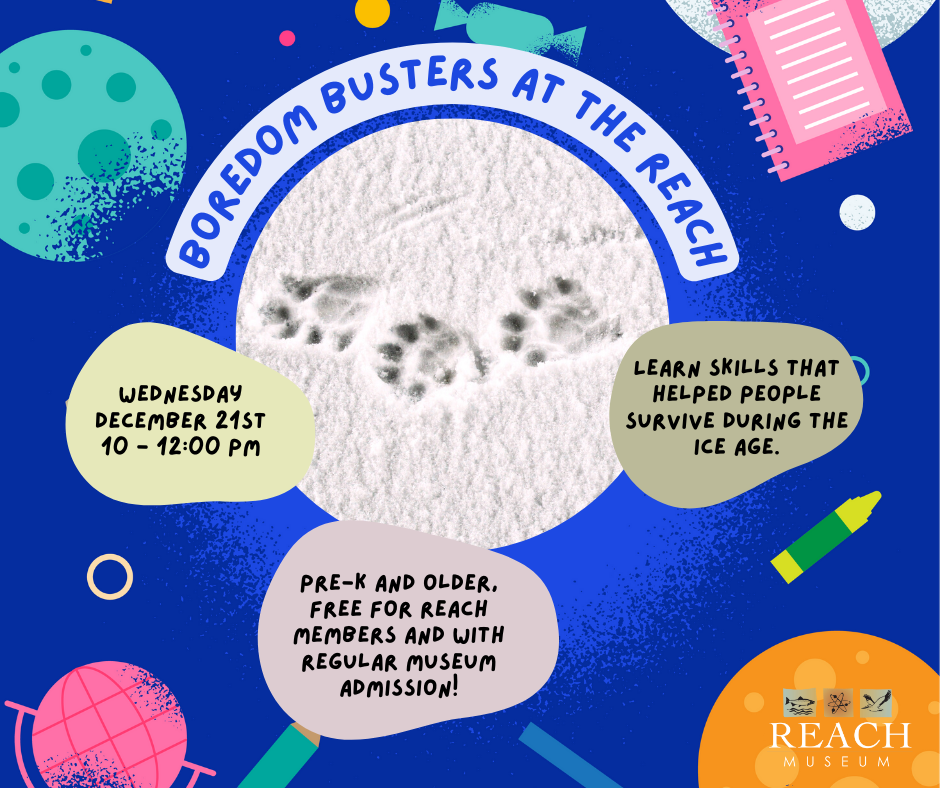 Explore the Ice Age during winter break with Boredom Busters at the REACH Museum!
On Wednesday morning we'll learn skills that helped people survive during the Ice Age. Explore the science of fire-building, animal tracking and nature observation, how to tell time using the sun, and the art of stone tools. Be prepared to get outdoors, no matter the weather!
A variety of activities are available for preschool age through adult, and are free with regular museum admission.