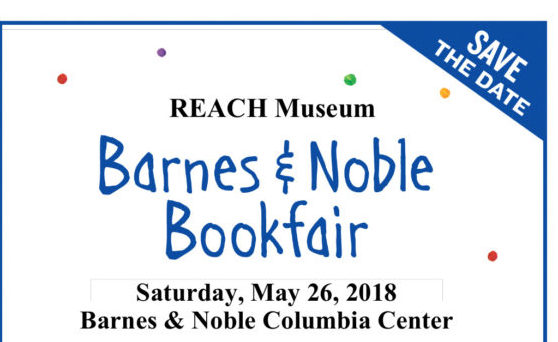 Come to the Columbia Center Barnes and Noble on May 26 to support the REACH!
A percentage of your Barnes & Noble purchases that day will benefit the REACH Education Program.
Bring the whole family to have your pictures taken with The Very Hungry Caterpillar from 11am-2pm.
There will also be a special story time at 11am.
REACH Educators will be onsite previewing the newest exhibit, Fanciful Flight: Butterflies & Moths from the Dr. Rod Coler Collection 12noon-2pm. There will be tons of fun hands-on activities suitable for all ages.
Meet authors Wendy Wahman (with LaRoo) and Herb Leonhard too!
Make sure to visit BN.COM/bookfairs to support the REACH online from 5/26/18 to 5/31/18
by entering Bookfair ID 12321295 at checkout.
Thank you for your support!