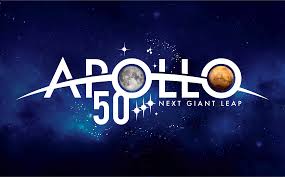 Space Exploration in the Apollo Era, Today, and Tomorrow!
"If they can put a man on the moon…" The Apollo moon landings were a signal national and human accomplishment, changing our view of what might be possible. The story of Apollo is thus a human story– a culture-shaping experience in which we all share. In this presentation, we will be freshly amazed at the ingenuity, courage, and faith of those who put man on the moon, and consider what their achievement means for us half a century later. – Greg Williams, NASA Deputy Associate Administrator for Human Exploration & Operations (Ret.)
Join us at the REACH for a special evening with Greg Williams to celebrate Apollo's 50th Anniversary!
Admission is Free for everyone.